华润菏泽电厂EHO设备健康状态寻优项目
---
Equipment health condition optimization system (EHO for short) is a centralized control platform and intelligent production and maintenance support system for power plant equipment condition. The goal of the system is to improve equipment reliability and reduce maintenance costs.The system uses the SIS data, vibration spectrum data and point inspection data, adopts the patent algorithm with rapid modeling, to carries on the trend prediction and the vibration diagnosis for main equipment and system, promptly warn the possible equipment failure, provides the basis for the equipment unit condition maintenance.The system includes four modules, which are integration of three checks, state warning, fault diagnosis of rotating equipment and decision support.
China resources power holdings selected Heze project as the first pilot unit of the project. The project kick-off meeting was held on November 22, 2016, and the site summary and acceptance was conducted on September 7, 2017.
Project profit
Since it was officially put into use in August 2017, the EHO system has realized a total of 5,424 alarms and early warnings, including 300 intelligent diagnoses, 1,852 status warnings, 847 online alarms, and 2,425 point inspection alarms, with an early warning accuracy of 82.3%.
The big data successfully warned the 1D coal mill that the grinding roller was falling off. However, as the system was just put into operation, the alarm was not paid attention to, and the failure could not be avoided.
During the trial operation, the machine was successfully intelligently diagnosed and warned that the fan in 2A was out of alignment for one time, which enabled the equipment to be repaired in a timely manner when the unit was about to stop, thus eliminating a major equipment failure and avoiding output reduction and power grid assessment.
The intelligent diagnosis and early warning of the motor vibration abnormality at the driving end of the primary fan motor in 1A were carried out. The maintenance personnel checked the equipment in time to ensure the normal operation of the equipment and avoid the reduction of output and the assessment of the power grid.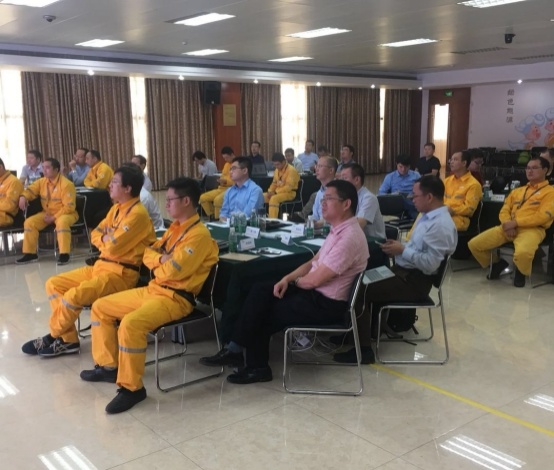 EHO field summary and acceptance meeting